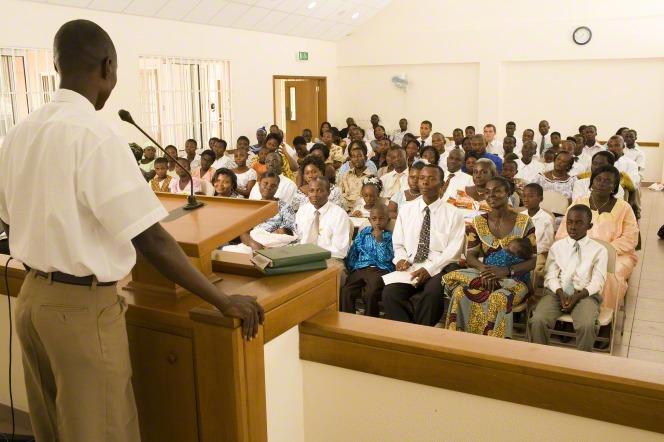 As a person is preparing to leave for their mission, there are a number of things that they have to do and take care of before they leave and as they prepare for the next two years. Buying clothes and supplies, packing, making sure you have everything that you need, etc. One thing that happens for most missionaries is what is called a farewell talk. Usually the Sunday before they leave, they give a talk in
sacrament meeting
, the first meeting in our church services.
When I gave my talk before I left, I spent a lot of time talking about God's love for us. I shared some experiences I have had in my life that have helped me know for myself that God really does love me. I also talked about how there are times in our lives when it seems like God has abandoned us and that He doesn't love us, but in the end, He is always there for us and always loves us! If there is one thing I know in my life and can testify of, it is this fact; that God loves each of us individually and uniquely. That is what I have experienced and come to know throughout my life. So when I gave that talk, I decided to speak on that subject that I knew best.
Unfortunately, some of my family members weren't able to be there for my talk, so I recorded it and was able to email it to them for them to listen to. My sister sent me an email back and in part of it, she sent me the link to a song that my talk reminded her of. It was sung at the end of a talk by Elder Holland, one of the leaders of The Church of Jesus Christ of Latter-Day Saints, and is called "My Kindness Shall Not Depart From Thee." I listened to this song many times over the next few days as I prepared to leave on my mission that Wednesday. As the nerves started setting in and when I would start feeling sick, I would listen to this song, hear the message, and feel comforted.
This song that my sister felt prompted to share with me has provided a great sense of comfort and peace for me at all times in my life since she sent it to me! I have listened to it frequently while on my mission and it has helped me every time. When I was feeling down, it reminded me that God still loved me in spite of my weaknesses and faults. When I was feeling good and happy, it helped me know that I was doing the right thing and that God was there to strengthen and support me throughout.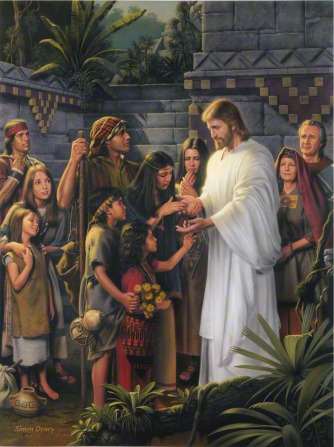 The words of the song are powerful. They are simply amazing! A few weeks ago, I was reading in the Book of Mormon, where Jesus Christ comes and teaches the people in the Americas and something caught my eye. In a
chapter
where the Savior is quoting Isaiah,
it reads
,
"For a small moment have I forsaken thee, but with great mercies will I gather thee. In a little wrath I hid my face from thee for a moment, but with everlasting kindness will I have mercy on thee, saith the Lord thy Redeemer...For the mountains shall depart and the hills be removed, but my kindness shall not depart from thee".
"These are the words from the song," I thought! This was an exciting day! I finally discovered that the author for most of the words in this song that I love so much is the prophet Isaiah! Needless to say, this scripture has become one of my new favorites that I have read a number of times since I discovered it!
Those who know me know that these are my favorite kinds of scriptures. There are many great scriptures throughout the Bible, Book of Mormon, Doctrine & Covenants, and Pearl of Great Price that provide great wisdom and knowledge about God and His gospel! But the ones that I love the most are the ones like this; the scriptures that basically say no matter what we are going through, God is with us and loves us! Some of my favorites include
D&C 122
,
John 16:33
,
John 3:16
, and now this new scripture in
3 Nephi 22:7-8, 10
!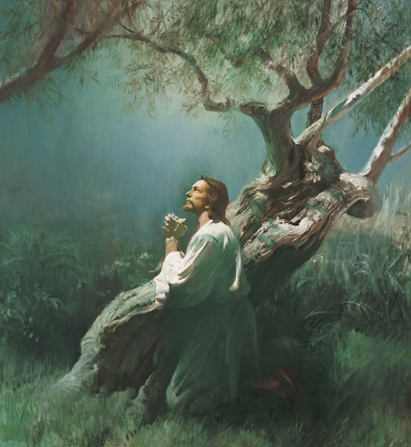 I know that God loves all of us. There are times when we go through hard things and when we see those around us going through hard things. During those times it can be easy to sit back and wonder how God can love us if He lets these things happen. That is like asking how a parent can love a child because the child touched a hot pan and got burned. All of the things we go through in our lives are to help build us up and to help us grow closer to God. I testify that if we will let them, they will bring us closer to God. If we will let Him pilot our lives and guide us along, we will always come out better than we had ever hoped or imagined! That is the truth. I have experienced that many times in my life. Too many times to count! Our choices in those times are to either turn from God or turn towards Him. As we turn towards Him we are able to see how those hard things are evidence of His love for us, not the opposite!
As that scripture and this wonderful song say, God's kindness and mercy will not depart from us. He has always loved and always will love us! "For God so loved the world, that he gave his only begotten Son, that whosoever believeth in him should not perish, but have everlasting life." If you are questioning whether or not God loves you, listen to this song and pray and ask Him. He will answer and you will feel His love. I promise you will!